THIS YEAR FOR CHRISTMAS, I AM DOING A TABLE TOP CHRISTMAS TREE. I HAVE ALWAYS WANTED TO DO ONE AND FOUND THE CUTEST SMALL CHRISTMAS TREE. I LOVE THE IDEA OF IT, ESPECIALLY IF YOU HAVE YOUNGER CHILDREN.
THEN, I AM GOING TO MAKE OUR STOCKINGS THIS YEAR... (TRY TO AT LEAST). I FOUND THESE VERY SIMPLE FELT STOCKINGS AND JUST THOUGHT THEY WERE SO CUTE.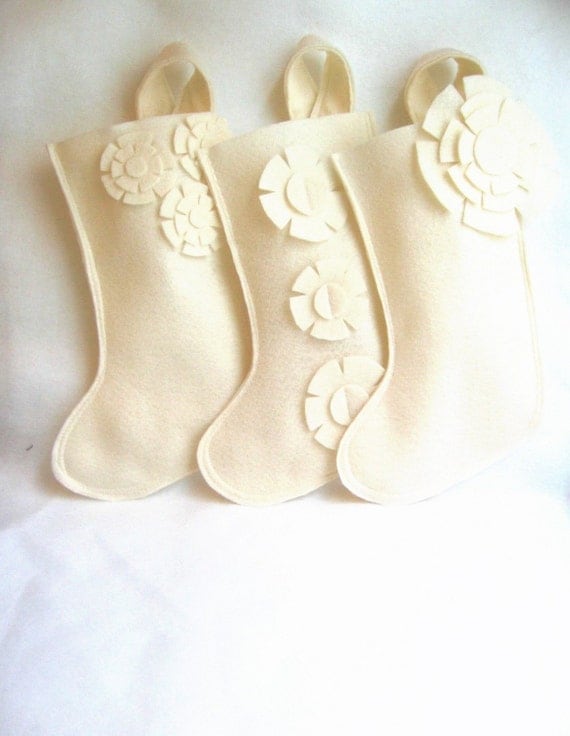 I LOVE DECORATING FOR CHRISTMAS, ITS ONE OF MY FAVORITE SEASONS TO DESIGN HOMES AND PARTIES, I HAVE ALREADY DONE OUR CHURCH, AND IT WAS A BLAST.
IF AND THAT IS A BIG "IF" I THINK MY LITTLE TREE TURNS OUT PICTURE WORTHY, I WILL POST PICS AND SHOW Y'ALL. BUT I HAVE TO GET STARTED ON IT TODAY.. Y'ALL HAVE A WONDERFUL DAY AND KEEP WARM!